How to Hide the DriveLock System Tray Icon
In some scenarios it is important to keep the visual aspects of DriveLock as little as possible.
One of these is to disable the System Tray Icon all together.
Proceedure:
Open your DriveLock Management Console
Edit your Configuration File
Navigate to:

Global configuration
User Interface Settings
Taskbar notification area settings

Change the user notification type to "None"
UnCheck the "Display notification area icon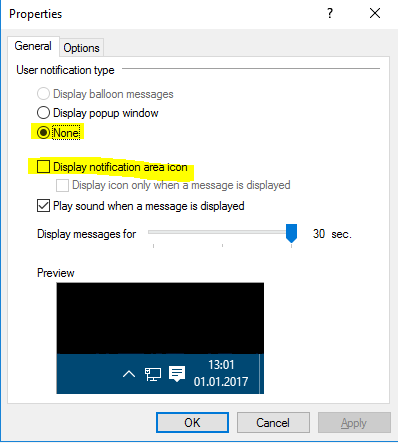 When these changes are made, save and publish the policy. When the endpoints have updated their policy either by waiting the required time, or system/service restart the icon in the system try will now be removed.
For any assistance with this process please don't hesitate to reach out to us.