DriveLock Event Logs are used and could be sent to splunk
DriveLock has a fantastic range of logging and event support. These are all configurable in the following manner.
Ignore Loging this event
Log to Local Event Viewer in Application logs, or by default the DriveLock events area
Log to DriveLock enterprise Service which will be available in the Control Center or Operations Console
If you wish to download the Splunk Application, it can be downloaded via splunkbase via the following link: https://splunkbase.splunk.com/app/4252/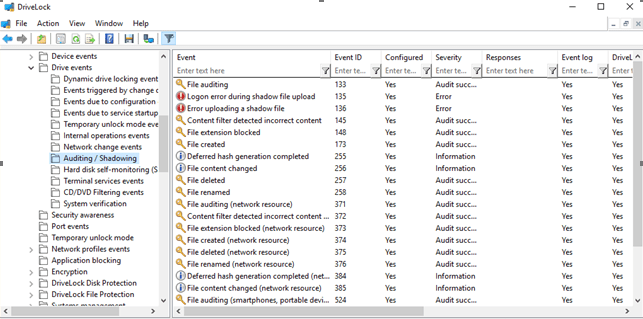 Once in the DriveLock Database you can optionally send these logs to Splunk and filter them accordingly.